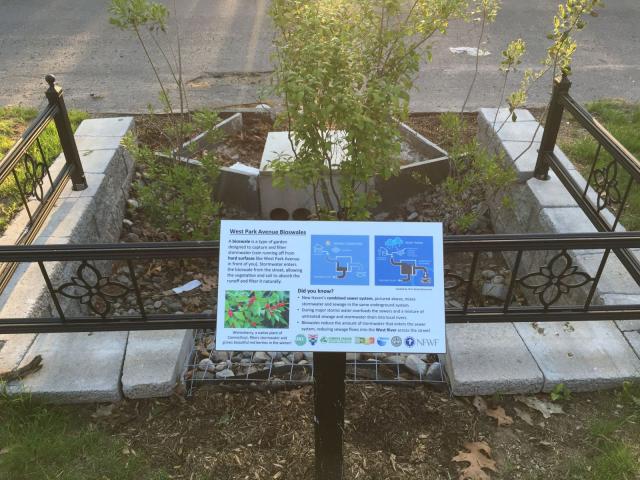 One of eight completed bioswales on West Park avenue, featuring new educational signage.
A bioswale, also known as a rain garden, is a type of green infrastructure aimed at reducing pollution and flooding associated with stormwater runoff. As part of a 2014 Long Island Sound Futures Fund grant, the Urban Resources Initiative, along with key partners, constructed eight bioswales in Westville, directly west of Yale University's campus. The goals of this project were to 1) improve water quality in New Haven and the Long Island Sound, 2) understand the role green infrastructure plays in reducing pollution associated with stormwater runoff, and 3) demonstrate the feasibility of bioswale installation in our region. This is an exciting time as the city plans to implement 200 more bioswales in the next few years. 
The year long project addressed problems associated with stormwater in New Haven, engaged the community through workshops and outreach, and promoted scientific research.
A new project is currently underway in Newhallville. Six bioswales were constructed in the neighborhood to further assess the effectiveness of green infrastructure.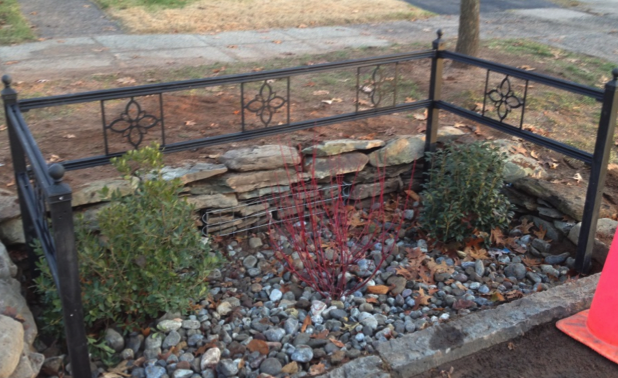 A picture of the first completed bioswale on West Park Ave in New Haven.