This panel is the first in a series of public events sponsored by the Yale School of Forestry and Environmental Studies this fall commemorating the National Park Service Centennial. 
This panel will explore the future of urban public lands by asking questions for which we do not have ready answers.  What will climate change and inequality mean in 15 years?  What is the ecological fate of Jamaica Bay (in the photo below)?  What will the changing economic picture in places like Oakland and San Francisco bring?  What are the implications of a changing demography?  What do we do now to prepare for these future scenarios?  Panelists will share their research and experience toward providing answers for both biophysical and social challenges facing future urban public lands.
The event will be moderated by Dr. Nina S. Roberts of San Francisco State University. The panelists are: Michael Mendez, Yale F&ES, Pinchot Faculty Fellow; Adam Parris, Science and Resilience Institute at Jamaica Bay; and Kate Bickert, M.E.S '95, Golden Gate National Parks Conservancy.  Below are their biosketches with links to their abstracts.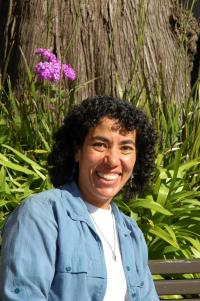 Nina S. Roberts, PhD, professor in the Department of Recreation, Parks, & Tourism at San Francisco State University, is a dynamic educator and respected leader.  Dr. Roberts is also director of the Pacific Leadership Institute, an urban-based outdoor adventure program serving over 10,000 people each year including a long-term partnership with the Golden Gate National Recreation Area.  Prior to her arrival at SFSU, she worked for the National Park Service and the Student Conservation Association as well as a variety of urban youth programs coast-to-coast.  She continues to support the NPS and park partners as a social scientist involved with community engagement, youth evaluation, and consultant for aspects from cultural competency training to recruitment and retention. She's a former board member of the Yosemite Institute and currently serves on the advisory council of the CA Outdoor Engagement Coalition. Dr. Roberts has received a variety of honors and awards and her perspectives on diversity and use of parks have been widely shared through interviews with CNN.com, L.A. Times, NBC News Bay Area, New America Media, The New York Times, KQED (Bay Area NPR station) and Public Radio International.  She's featured in the landmark book Black and Brown Faces in America's Wild Places and is well published, including numerous journal articles and book chapters about social and environmental justice, women & girls outdoors, youth leadership and connecting communities across cultures to national parks. A Fulbright scholar, her work and research provides community leaders, park managers, and land agency partners with ideas and resources needed to respond more effectively to changing demographics and social trends across the U.S. READ ABSTRACT.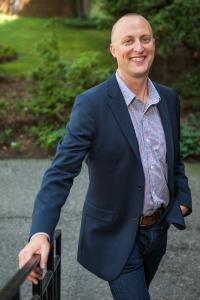 Adam Parris is an interdisciplinary scientist who works on social and environmental change in US coastal zones. Adam currently serves as the Executive Director of the Science and Resilience Institute at Jamaica Bay (SRIJB). Adam was the lead author on the report "Global Mean Sea Level Rise Scenarios for the US National Climate Assessment" and provided technical guidance and leadership on the Sea Level Rise Tool for Sandy Recovery, for which he and others received a Presidential Green.Gov award as Climate Champion. Mr. Parris also served as program manager for NOAA's Regional Integrated Sciences and Assessments (RISA) program, internationally recognized for its design in helping decision makers manage weather and climate risks. Adam is a lead editor and an author on the book "Climate in Context" by Wiley & Sons.
Prior to coming to NOAA, Adam worked in coastal geomorphology and management. For the San  Francisco Bay Conservation and Development Commission (BCDC), he performed policy and planning research investigating the effects of sea level rise on the San Francisco Bay ecosystem. Mr. Parris helped  revise policies on tidal wetlands to address the impacts of sea level rise. He also initiated a multi-stakeholder, multi-institution study on sea-level rise and coastal flooding in the San Francisco Bay to develop and test shoreline adaptation techniques incorporating tidal wetland restoration. Prior to working at BCDC, Mr.  Parris served as a geomorphologist and hydrologist at Philip Williams and Associates, a nationally recognized leader in ecosystem restoration design and water resource management. He performed analysis of watershed, estuary, and coastal settings including extensive field-work throughout the state of  California. His graduate research in Geology, funded by the National Science Foundation and the University of Vermont, focused on patterns of climate and flooding in the northeastern United States over  the past 12,000 years. He holds a Bachelor of Arts in Environmental Geology and English Literature from Bucknell University and a Master of Science in Geology from the University of Vermont. READ ABSTRACT.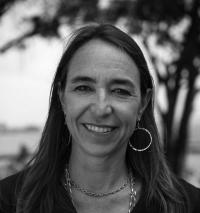 Kate Bickert is Senior Director, Engagement & New Initiatives at Golden Gate National Parks Conservancy.  Kate's work focuses on finding creative and effective ways to engage the public and interagency teams in the planning, implementation and experience of place in public lands. She leads a variety of initiatives with park partners that focus on visitor experience in parks including Art in the Park, working to engage artists and arts organizations in park projects and programs; unique community engagement programs including the Roving Ranger, Community Trailheads and Community Shuttle Program and the Park's visitor experience and research efforts. She also leads the Trails Forever initiative, the Parks Conservancy's programs to restore and enhance the park trails and natural resources through improved design, visitor engagement and volunteer stewardship programs.  Her work involves all facets of project planning and implementation including design and compliance, understanding of federal and state regulations, budgeting and fundraising, project management and team leadership, program content development and education. READ ABSTRACT.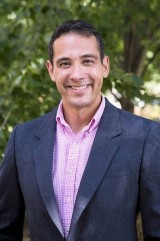 Michael Anthony Mendez, Ph.D., is an engaged scholar.  He investigates through the fields of urban planning, public health, and Science & Technology Studies (STS) how the built environment, policymaking process, and social movements influence sustainability and population health in low-income neighborhoods and communities of color.  He serves as a faculty fellow and presidential fellow at Yale University's School of Forestry and Environmental Studies. As the inaugural James and Mary Pinchot Fellow in Sustainability Studies, he teaches graduate courses on environmental policy and social equity and conduct independent research. His academic background is strongly motivated by more than a decade of experience in the public and private sectors. This includes working for the California State Legislature as a senior consultant to the Assembly Select Committee on Environmental Justice, vice chair of Sacramento's Planning Commission, and as the legislative director of agricultural & natural resources and academic/biomedical research for the University of California, Office of the President (UCOP). In these positions, he conducted applied research and actively engaged in the policymaking process. Most recently, California Governor Jerry Brown appointed him to the State Mining and Geology Board (SMGB). On the SMGB,  he held the Environmental Protection/Ecosystems board position. READ ABSTRACT.