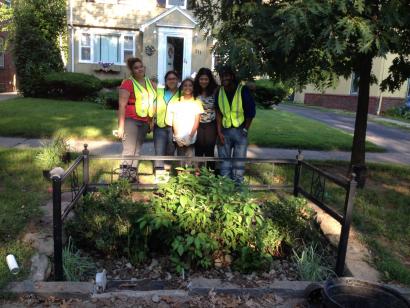 Homeowner Tammy and daughter Amanda plant perennials with Common Ground students Janerry, Kathiana, and Eugenio (left), and residents gather for a rain barrel installation workshop led by URI's Chris Ozyck (right).
Community support and stewardship of the bioswales by the West Park Avenue neighborhood was integral to the project. Plant selections for each bioswale were chosen by the community members based on a list of flood tolerant native plants that will likely bring native birds and pollinators. Including homeowners in this process deepens their understanding of bioswale functions and will likely result in greater stewardship of the sites going forward.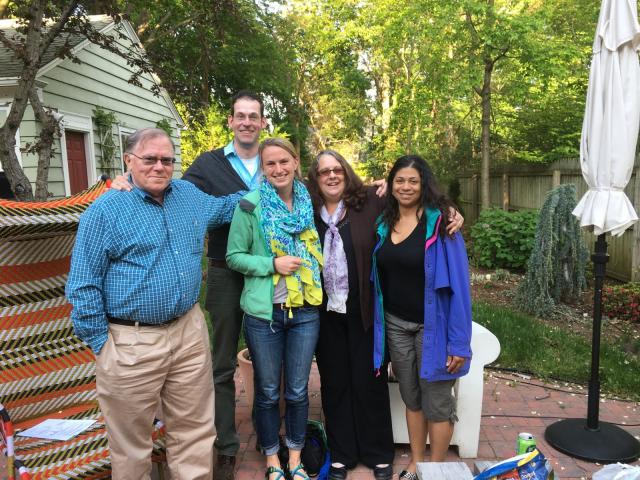 Bioswale adopters (from left to right) Brooks, Clemens, Nadine, and Tammy meet with Yale Master's student Kelsey Semrod for the final Westville bioswale meeting.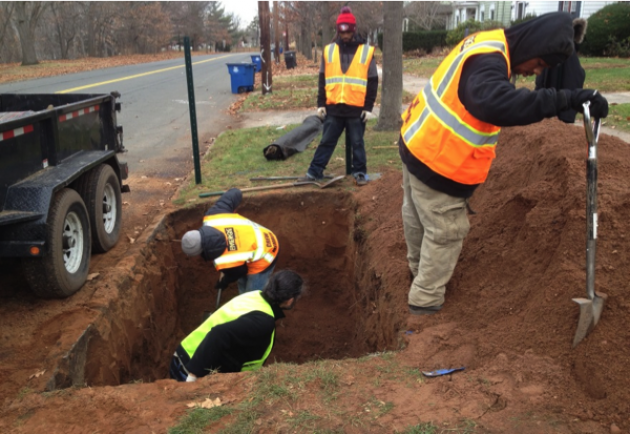 URI's GreenSkills team constructs a bioswale on West Park Ave in March, 2015.
Four educational workshops were offered to further engage the community. The first workshop focused on current stormwater practices in New Haven, and included an overview of the project as well as better management practices to reduce stormwater runoff. Students from Common Ground High School lead the second workshop on downspout disconnection of each homeowners house. The third was lead by Chris Ozyck of the Urban Resources Initiative to teach residents how to install a rain barrel on the side of their homes, and the forth workshop focused on maintenance and additional stewardship of bioswales going forward.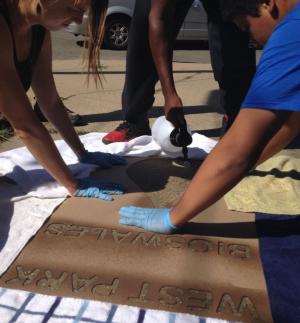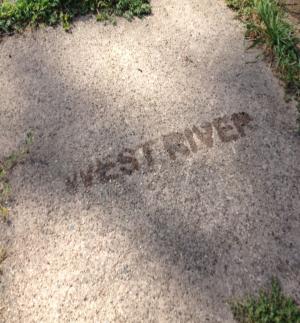 Yale Undergraduate Abigail, and Common Ground students Eugenio and Eric install Rain Works rain art on the sidewalk to educate passerbys about West Park bioswales and their functions.